Today's Devotional:
Oct. 31
Go! Go! Go!—and Represent the Kingdom!
Most nations send an ambassador to live in the capital of other countries. Ambassadors only have the authority granted to them by their country's government. But their status is official. When they speak, they speak for their nation. And when they act, they are expected to act as their own government would act.

Send me Dr. Jeremiah's Devotionals
Sign Me Up »
Please enter a valid email address
You've been successfully signed up!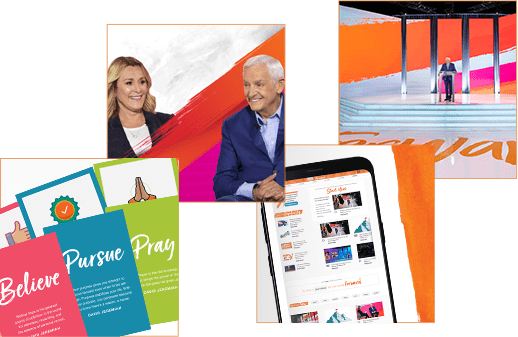 One Message—Many Tools
Forward Campaign Home
Forward is much more than a book. It is a powerful, worldwide campaign designed to engage God's people with their God-given future.
The message and ministry of this teaching take many forms. That's why we've designed a convenient hub for all the great resources you need to get involved in this powerful outreach.
Find radio and television broadcast schedules
Stream audio and video messages
Opt-in to receive email updates
Read pertinent articles
TEN STRAIGHTFORWARD STEPS FOR LIVING THE LIFE YOU'VE DREAMED OF
Forward: Discovering God's Presence and Purpose in Your Tomorrow
Are you feeling paralyzed by fear of the unknown, anxious about tomorrow, disappointed by a shattered dream, or unfulfilled spiritually?
Satan would love to keep you from realizing your God-powered potential.
If you want to rise from your rut, conquer your circumstances, face the future with fearlessness, define your dreams, and muster up some motivation, then David Jeremiah's new book Forward is for you.
When you order your copy through Turning Point, you'll also receive a set of our exclusive Move Forward Motivation Cards.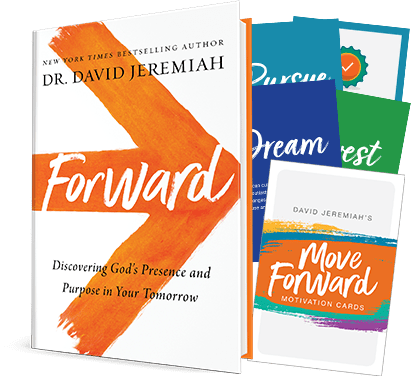 Don't Miss this Special Online Event
Watch Now: It's Time to MOVE FORWARD
Are you ready to discover God's plan for the "what's next" of your life?
Join us for a nationwide virtual gathering to celebrate the presence and power of God in our life. You will come away from this experience with a new perspective on the future, inspiration to stand firm in the promises of God, and a challenge to move forward. This event features Dr. David Jeremiah and his distinguished guests:
Levi Lusko
Sheila Walsh
Anthony Evans
It's Time to MOVE FORWARD is available to watch NOW!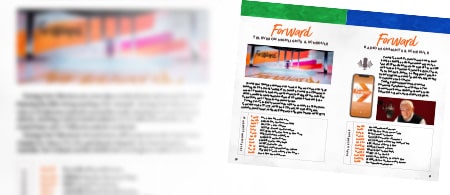 Download Your Copy
Forward Broadcast Schedule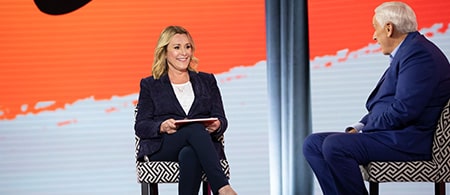 Sheila Walsh and David Jeremiah Discuss Forward
Watch the Energizing New Interview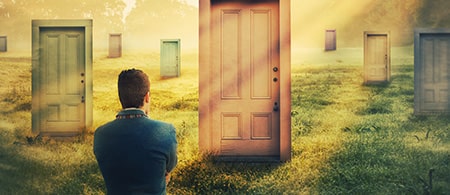 How to Connect Your Passion to Your Purpose
Is God's Will Ever Fun?
Move Past Where You Are to Where You Want to Be
Feeling Stuck and Discouraged? Here Are Some Powerful Resources:
Everything in your past has prepared you for what's next, and every promise of God will provide what's needed. This is no time to let anxiety, apathy, or anything else hamper you.
Let this new Forward website be your step-by-step plan to move past where you are to where you want to be.
Make sure to check back regularly for inspirational content that will help you get life right as you choose each day to be God's best version of you.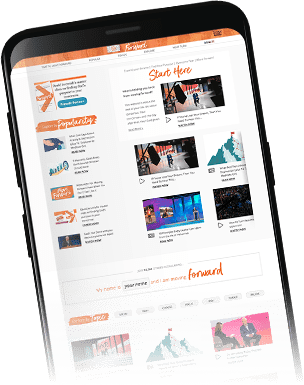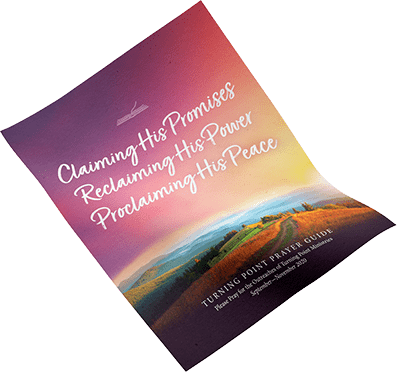 You are a Vital Part of our Minstry
Partner With Us in Prayer
2020 has been the kind of year that drives us to our knees. But at Turning Point, we are blessed to have friends like you—our brothers and sisters in Christ who faithfully support us in prayer. As we launch a new season of ministry, we'd appreciate your prayer for our fall initiatives, for the millions of people we hope to reach, and for our hurting world. Please download the fall prayer guide and join us in eager anticipation of all that God will accomplish as we move forward in ministry.
Claiming His Promises! Reclaiming His Power! Proclaiming His Peace!
Only Available For a Limited Time
Turning Point's 2021 Calendar
Teeming with vibrant colors, unique and meticulous features, and a design that only God Himself could create, nature offers us a perspective of God that should be celebrated and enjoyed. Our exclusive 2021 calendar will help turn your thoughts toward your Creator each month in the coming year. Along with stunning images, each month has a special theme and Scripture plus a Bible reading plan that will take you through the entire Bible in 2021.
Step back from the busyness of daily life and focus on the nature and wonders of God with the Colors of Creation calendar.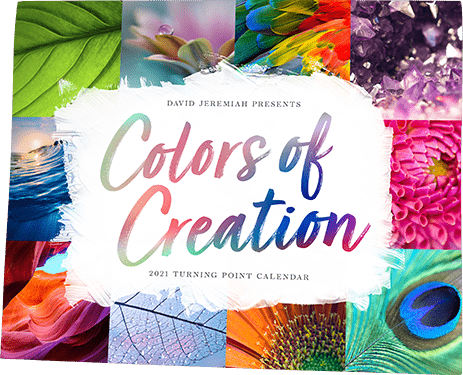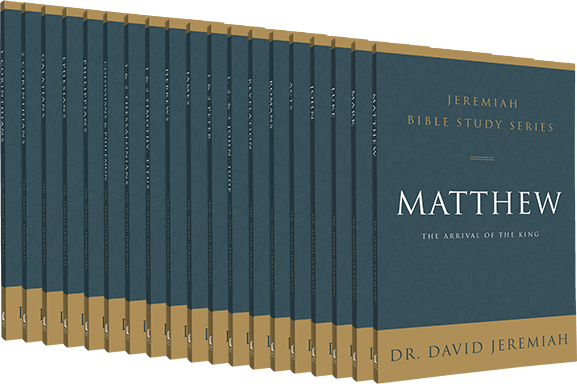 Dr. Jeremiah's New Comprehensive Study of the New Testament
Jeremiah Bible Study Series
This new series captures Dr. David Jeremiah's 40-plus years of commitment to teaching the Word of God. In each study, Dr. Jeremiah points out what that book of the Bible says, what it means, and what it means for you today. Along the way, you'll discover:
Insights into the text
Key stories and themes
Practical applications for your own life
Each volume features commentary, study questions, and reflections to help you understand what the Bible means for you today. PLUS there is a Leader's Guide for group study.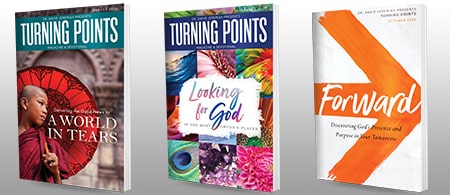 Turning Points
Request Your Complimentary Subscription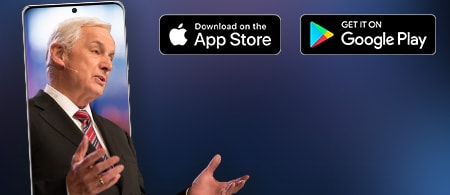 More Than 1.1 Million Downloads!
Get the Turning Point App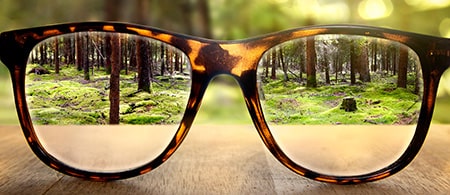 Problems Reveal a Lot About Us
See-Through Problems
New From Airship Genesis
Invasion of Rocket Cove
Rocket Cove is under attack! When a mysterious ship appears over the Genesis Exploration Squad's hometown, the people of Rocket Cove are thrown into a panic. What is this mysterious ship? Who is piloting it? And what do they want?
When this invading ship starts moving around the town, affecting its residents in strange—and hilarious—ways, the questions only multiply. And just when the squad thinks the worst is over, a giant robot appears! It is up to the Genesis Exploration Squad to solve the mystery and move forward without fear against The Invasion of Rocket Cove.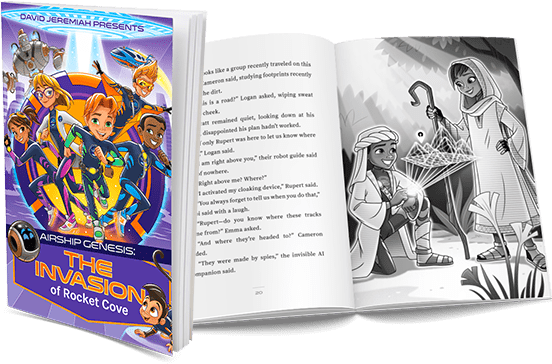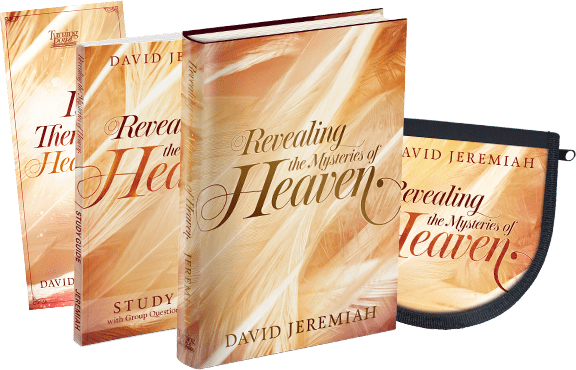 Insider Information about Heaven
Revealing the Mysteries of Heaven
God has big plans for our future: the return of Christ, a new heaven and a new earth, and an eternal home in heaven. Studying what the Bible says about heaven will empower us to live holy, godly, and purposeful lives—and it will answer many of our questions.
What happens when we die?
Where do we go?
Is there an afterlife?
Does the Bible give any details about heaven?
Are there really streets of gold? Pearly gates?
Has anyone been to heaven and returned with insider information?
Dive deep into the mysteries of heaven with David Jeremiah's Heaven Set.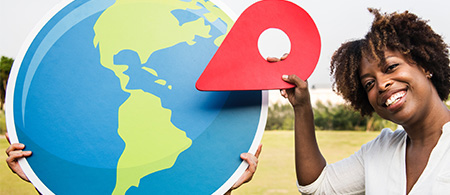 Find Turning Point Radio and Television on a Station Near You
Station Locator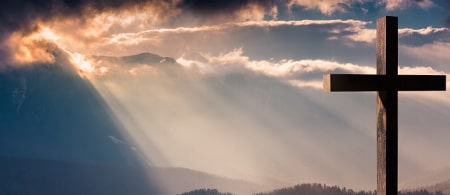 Simple Steps to a Personal Relationship With God
How to Become a Christian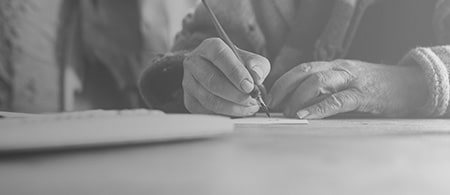 We Want to Hear From You!
Share Your Story!
Facing the Coronavirus
Free Resources From David Jeremiah for Facing the Pandemic
Isolated and alone, many people are experiencing overwhelming fear and anxiety as they face an invisible enemy. In response to the coronavirus outbreak, Dr. David Jeremiah has prepared several messages of hope that are straight from God's Word. His goal is to encourage as many people as possible with biblical truth during these unprecedented times, so Turning Point is offering this series for on-demand streaming, free of charge, on our dedicated Facing Coronavirus page. We hope you will be blessed by them and share them with others!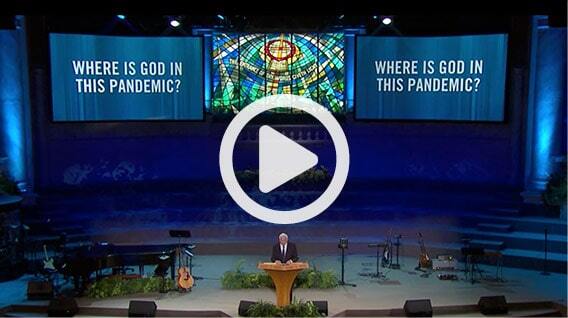 From Dr. David Jeremiah
Tour the Land of the Bible with Dr. David Jeremiah
After leading several trips to the land of the Bible, Israel has become one of my favorite places on earth. Donna and I are excited to return for another Turning Point Israel tour, March 19-29, 2019.
We'll visit historical places like:
Gethsemane
The Sea of Galilee
The Mount of Beatitudes
And more
I'll guide you through these sacred sites and others, teaching God's Word as we retrace our Savior's steps. Imagine seeing the same landscape Jesus saw, being baptized in the Jordan River, or singing at the Garden Tomb in Jerusalem.
These life experiences will change you forever.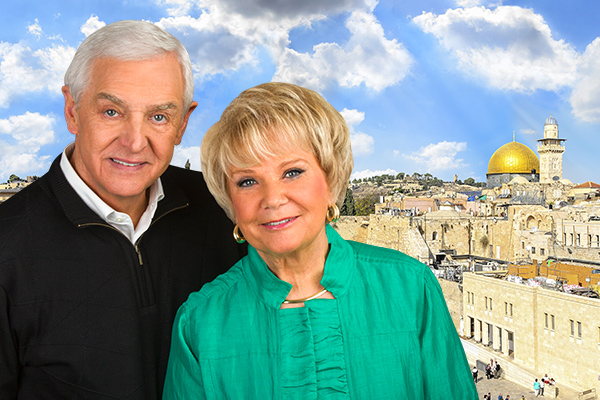 THANK YOU FOR YOUR SUPPORT OF OUR GOD-GIVEN MISSION:
Delivering the unchanging Word of God to an ever-changing world.